Expert Advisory Board
The expert advisory board provides external authoritative vision and feedback to PrepMasters. The advisory board discusses timely issues around our products, services and industry. The advisory board members provide varying backgrounds and ideas so that we can develop and deliver the best learning solutions possible.
James M. Irvine
Mr. Irvine has a philanthropic as well as a personal interest in educational excellence. He has been involved with bettering education throughout his life and has served on the board of Desert Sun School and WASC (Western Association of Schools and Colleges) Committee. He brings together the three disparate fields of commercial communication, visual arts, and education. As a result, he has a heartfelt interest in improving the classroom learning environment through programs which emphasize instructor excellence. Mr. Irvine's family heritage and name is allowing him to make a significant impact in the field of education.
Dr. Michael Leon
Dr. Leon is the Associate Dean at University of California Irvine, School of Biological Sciences and a Professor for the Department of Neurobiology and Behavior and a Fellow of the Center of Neurobiology of Learning and Memory. Dr. Leon has co-authored a very impressive list of medical articles and books. He is an active proponent of experiential knowledge-transfer in the classroom environment and is currently investigating the cellular cascade of events that underlies Learning and Memory.
Jack B. ReVelle, Ph.D.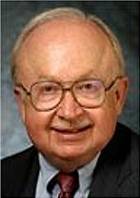 Jack B. ReVelle
Dr. ReVelle is the founding Dean of the School of Business and Management at Chapman University in Orange, CA and Founding Chairman of the Decision Sciences Department at the University of Nebraska in Omaha, NE. He is well known for his impact on quality control and has published numerous books on the subject. His client processes are accomplished through the use of a broad range of Six Sigma-related tools, techniques and methods. His impressive list of clients includes: JPL, U.S. Department of Defense, U.S. Department of Energy, U.S. Department of State, Boeing, Bell and Howell, Avery, Alergan, Compaq, Buick, Hallmark, Northrop, NASA, and more.
He has inducted into the Purdue University ROTC Hall of Fame (2006), and awarded the Oklahoma State University College of Engineering, Architecture and Technology (CEAT) Lohmann Medal (2006). He is a three-time Fellow having been elected by: the Institute of Industrial Engineers (1993), the American Society for Quality (1992), and the Institute for the Advancement of Engineering (1987). He is listed in Who's Who in Science and Engineering, Who's Who in America, Who's Who in the World, and as an Outstanding Educator in The International Who's Who in Quality. For a full list of Dr. ReVelle's impressive accomplishments please visit www.ReVelleSolutions.com.
Cynthia Graham, Ed.D.
Dr. Graham the former Vice Chancellor of University of Wisconsin-Superior is now the Associate Professor of Communicating Arts. She combines years of experience in higher education administration with a keen interest in teaching and distance education. Dr. Graham is the Academic Coordinator of a team currently developing an online communications major at UW-Superior. She has serves on many boards and is a published author.
Elaine Biech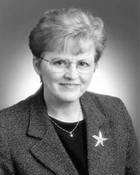 Elaine Biech
Elaine is president and managing principal of ebb associates inc. Her phenomenally successful career includes management and executive consulting, training, designing, and developing media presentations and training materials both nationally and internationally. Her impressive customer list includes; McDonald's, Lands' End, Land O' Lakes, PricewaterhouseCoopers, Hershey Chocolate, Johnson Wax, Federal Reserve Bank, U.S. Navy, NASA, ASTD, American Red Cross, the University of Wisconsin, The College of William and Mary, ODU and numerous other public and private sector organizations. Elaine is the author of dozens of books on management and training and has been featured in hundreds of publications including The Wall Street Journal, Harvard Management Update and Fortune Magazine. She has received many awards including; the National ASTD Torch Award, the Wisconsin Women Entrepreneur's Mentor Award, the Instructional Systems Associations highest award, and The ISA Spirit Award.
Shigenori Nomura
Former Vice-President Sony, Irvine, California, Mr. Nomura is now the Chairman of Rosettanet Japan Operational Committee and Head of New Technology Project Promotion, Sony Headquarters Tokyo Japan. He has a sincere interest in global educational programs that combine the excellence of the Japanese traditional education with the best of US education.
Kerry Spalding
Kerry Spalding is the Program Manager for CompTIA's CTT+ Certification. With over 15 years experience in the instructor-led and e-learning industry, Ms. Spalding holds a Bachelor of Science degree from Indiana University and is CTT+ certified.
Norwood Hazard
Mr. Hazard has an extensive career in the K-12 public and private educational field. Highlights of his 20+ year career include regional coordinator for Riverside County Office of Education Outdoor Biology Instructional Strategies (OBIS), curriculum specialist and editor for the California State Department of Education, and founder and director of Riverside County Science Alliance Teacher Training workshops. He holds a Bachelors of Science and a Masters of Science in Teaching.
John Vincent Shindler, Ph. D.
John Shindler has devoted his career to developing better education standards, methods, and techniques. He is the co-director of the Western Alliance for the Study of School Climate and the developer of the WASSC Climate Assessment Instrument and is currently the Chair of the American Educational Research Association (AERA) Special Interest group for School Climate, Culture and Community. He is the developer of the internationally used Paragon Learning Style Inventory (PLSi) 16-type personality indicator. His teaching areas include Classroom Management, Instructional Design, Teacher Leadership, and Classroom Assessment.
Ken Snowden
Mr. Snowden has extensive expertise in the public K-12 arena working with troubled young adults in multi-racial environments. In Los Angeles County he taught multi-racial youths at the secondary level. Additionally, he opened Hawaiian Gardens Community Day School which focuses on alternative intervention serving three school districts. Ken taught and mentored disadvantaged youth at a high school for underachievers in Dayton, Ohio . Through the Inner City Educational Development Program in Dayton, he collaborated with Junior Achievement Companies of America and developed a highly successful program that combined education with experiential learning for underprivileged students. He holds a Bachelor of Arts in Education and Master of Arts from Antioch University.
Michael P. Carter; MCSE, MCP+i, CTT+, A+, BPVE
Mr. Carter is a master of IT instruction. He is the Senior Instructor at a leading Technical Training School. He served on Microsoft's COMMNET Team and is a contributing author for Microsoft Press Books. Mr. Carter instructs both child and adult-learners and is an active proponent of experiential learning within the technical classroom.