Key Note Speakers
Hire a keynote speaker for your next convention. Programs can be tailored to your specific needs. Presentations and keynote speeches are our specialty for conferences, individual corporations, organizations, clubs or special events.
Suki Reed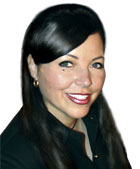 Suki Reed is a training guru and the CEO of PrepMasters — Preparing Masters in the art of instruction worldwide. As a lecturer, trainer, writer and mountain climber she inspires others with fresh ideas and scientific research on the art of instruction.
As an avid learner, she has been involved with adult education for almost 20 years, including the areas of English as a Second Language, Special Education, math and technical training such as MCSE, CCNA, and Network +.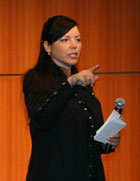 Ms. Reed was awarded "Teacher of the Year" at LTU of Corinthian Colleges and she holds a BS in Education Technology with honors from University of Wisconsin, a TESL teaching certificate from the University of California Irvine. She also holds the following premier IT certifications: CTT+, MCT, MCSE, CCNA, A+, Network+, and i-Net+.
Educational development runs in Suki's blood. She is the great granddaughter of the founder of Dartmouth College. Her love for training and sharing knowledge is seen in her podcast series on "The Art of Effective Instruction," found on www.PrepMasters.com. PrepMasters' teacher and trainer development programs are available online and onground nationwide.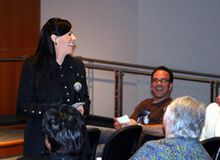 Suki's zeal for educational excellence is surpassed only by her passion for the outdoors. In Africa, she climbed to the summit of the world's tallest free standing mountain, Mount Kilimanjaro. She continues to lead groups up Mount Whitney; the tallest mountain in the contiguous United States. She also volunteers her time at the United States Adaptive Recreation Center (USARC) teaching people with disabilities how to ski.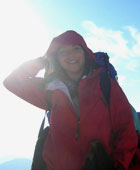 This unusual combination of skills makes her an outstanding and memorable speaker. If you are seeking innovative action, fresh ideas and scientific research on the art of instruction Suki will rally your target audience to new heights! Her powerful talks and results-oriented seminars on achieving instructional excellence bring about immediate change and motivate trainers, teachers, and instructors from all fields to aspire to greatness.
Elaine Biech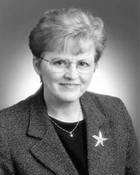 Elaine Biech is the founder and owner of ebb Associates Inc. a company focused on teaching professionals to train effectively. She is a nationally recognized as a keynote speaker and trainer. Elaine brings humor and years of outstanding experience.
Her phenomenally successful career includes management and executive consulting nationally and internationally. Her impressive customer list includes; McDonald's, Lands' End, Land O' Lakes, PricewaterhouseCoopers, Hershey Chocolate, Johnson Wax, Federal Reserve Bank, U.S. Navy, NASA, ASTD, American Red Cross, the University of Wisconsin, The College of William and Mary, ODU and numerous other public and private sector organizations.
Elaine is the author of dozens of books on management and training. Her most recent book was just released and is titled Training for Dummies. She has been featured in hundreds of publications including The Wall Street Journal, Harvard Management Update and Fortune Magazine.
Elaine has received many awards including; the National ASTD Torch Award, the Wisconsin Women Entrepreneur's Mentor Award, the Instructional Systems Associations highest award, and The ISA Spirit Award.
John Vincent Shindler, Ph. D.
John Shindler is a dynamic speaker and is devoted to bettering academia as we know it. He is the co-director of the Western Alliance for the Study of School Climate and the developer of the WASSC Climate Assessment Instrument and is currently the Chair of the American Educational Research Association (AERA) Special Interest group for School Climate, Culture and Community. He is the developer of the internationally used Paragon Learning Style Inventory (PLSi) 16-type personality indicator. His teaching areas include Classroom Management, Instructional Design, Teacher Leadership, and Classroom Assessment.
John is an enjoyable and knowledgeable speaker whose experience in the classroom translates to a dynamic and educational speaker. John has published many books and papers on effective education and is the assistant professor, Division of Curriculum and Instruction at Cal State LA.