About PrepMasters
Why are PrepMasters' Train-the-Trainer programs the BEST?
Since the year 2007, our only focus is Preparing Master Trainers – Training and developing trainers who are outstanding in every way: engaging, memorable and inspirational.
Our Trainer Training programs are the result of pioneering scientific research. You'll find out how adults learn and why sometimes they don't. Gain the cutting-edge skill-set, necessary and effective for inspiring even the most difficult students.
You know your subject…
But does your expertise translate into trainee learning?
A Great Trainer is someone who turns their knowledge into practical learning. It's not a matter of coincidence, it's a matter of having the precise skills. When you understand the science behind adult learning and develop an interactive skill-set, even dry subject matter becomes engaging. Become a skilled, confident and successful trainer who knows how to get their trainees interested and keep them involved. We take you from good to great!
Preparing Master Trainers!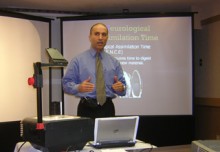 Instructional expertise is essential to trainer success! We specialize in developing you and your team to be the very best in their field of training. Others have tried to imitate our process and fallen short of the outstanding results and trainee success we have produced for over a decade. Why? Because we care about advancing you in your career as an Expert Trainer! Our trainees come from all fields of training and all corners of the earth to learn this world-class skill-set.
PrepMasters' USA
PrepMasters offers nationally and internationally recognized Instructor Enrichment Programs for Post-Secondary, IT, & Corporate Education. Our programs will develop and renew your instructional skill-set by integrating the most recent advancements in knowledge transfer and acquisition with practical presentation and classroom management, and learning leadership of skills. Programs are based on sound research by the National Science Foundation, University of California Irvine Center for Learning and Memory, ASTD and the Department of Education.
PrepMasters' leads you to discover & develop your hidden instructional talents, so you can use them to direct student-learning effectively and implement knowledge transfer within a collaborative learning environment.
Our Philosophy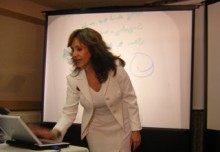 At PrepMasters, we consider that instructorship and classroom management are based on the evolutionary processes of education, which traditionally do not accommodate superior methods of class facilitation and knowledge-transfer. Through PrepMasters' Enrichment Programs you will learn effective new skills of knowledge transfer which integrate with traditional methods of instruction. Upon completion of the PrepMasters' courses, you will demonstrate higher levels of; trainee learning, classroom management and a more profound comprehension of your own instructing/learning style.
Mission Statement
Our mission is to provide you access to exceptional quality and value-oriented online training programs and workshops that enable you to become an Expert Instructor. At PrepMasters' we develop, evaluate and disseminate programs that foster professional, intellectual and andragogic development. Our training mission extends from corporate training and team building, to improving the trainer leadership qualities within each individual. Our training courses are not a one-size-fits all approach, and we'll work with you or your company to provide custom training solutions.
Through our visionary approach to trainer/teacher education, we strive to cultivate your instructor talents: leadership, presentation skills, classroom management and personal professionalism. These are qualities we believe that are essential for you and your team to lead trainees into educational satisfaction and excellence.
We look forward to seeing you in class!
Student Video Testimonials
Navigation
Testimonials
Your 3-day presentation was packed full of useful, relevant information that has had outstanding positive benefits for the students in my classroom.
Sandy Fury
Risk Analyst, UTI World Wide, Rancho Dominguez, CA
The media presentation was very professional and visually appealing. I appreciated having two large screens and many visual aids, since I have a limited attention span. The great news is that I stayed fully focused and thoroughly enjoyed the seminar. I am grateful for the knowledge I gained in the Workshop. Thank you for putting on such a well thought out and innovative seminar.
Become a Great Trainer
Best Value for Trainer Training
One-on-one coaching
Pre-Class Learning Kit (PLK)
Only 6 students per class!
TestPrep software
In-class video performance
Develop Presentation & Training skill-sets
Memorable Quote
"To all who want to learn, may we provide them with teachers who can teach."
Author Unknown
Approved by…